This is not a joke. In 2000, I apparently wore the exact same Becel Ride for Heart shirt in every photo of me that was taken – the same one.
Granted, I did grow a lot from my first year, and along with growing a fairly-sized afro, I think that the lemonade stand in my second year was all about reprising my fantastic memories from the first one. Again, I took my seat behind the very same stand, and poured the same cups of lemonade. To different people, but the message remained poignant and constant: "you're never too little to make a big difference in the world."
I can also infer that the 2000 Ride for Heart was a great experience for me, again getting to ride on the back of my dad's bike – I admit, I had it pretty great back then: no peddling required!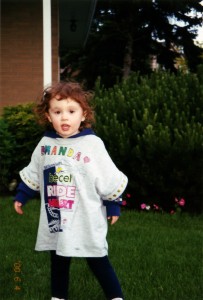 Look, I did grow a considerable amount! (T-shirt sighting #1)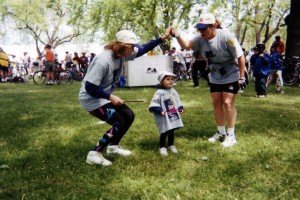 Was this some sort of limbo with my mom and aunt at the Ride? If it was… I was doing a heck of an awesome job! (T-shirt sighting #2)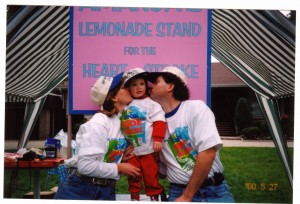 Matching shirts? AND matching hats! Double win. (T-shirt sighting #3 – also bonus points to my parents!)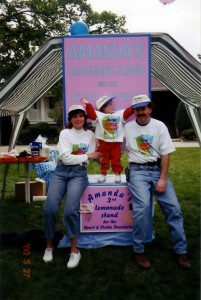 Who was excited about my second lemonade stand? Me, clearly! With my shirt and fabulous red track-suit underneath! (T-shirt sighting #4)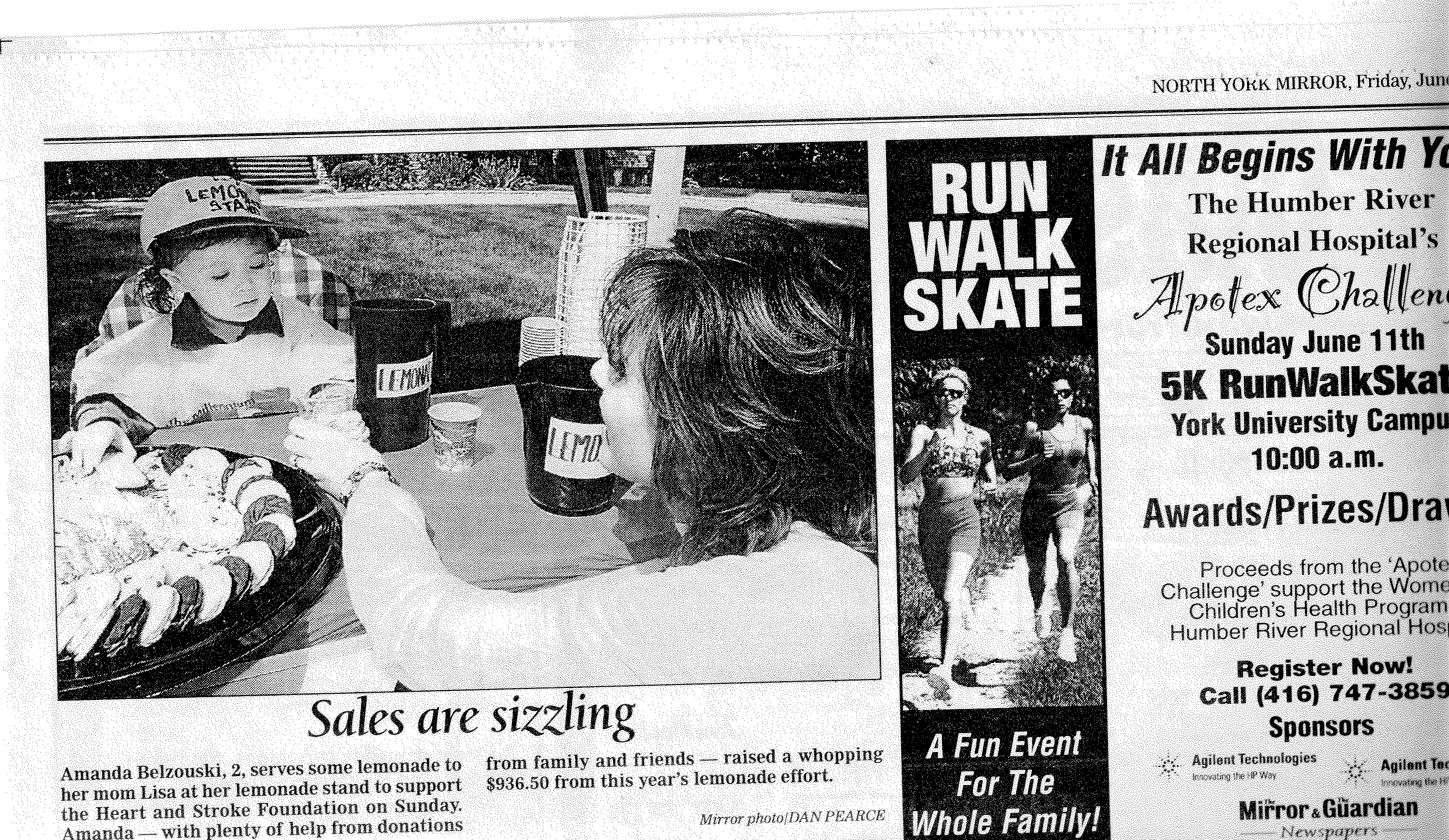 1999 also excitedly marked the year of the very first newspaper article that was published about me and my efforts to make a difference!  (If you look closely, you can see T-shirt sighting #5)