This was a seriously big step for me – I got to peddle on the Ride for Heart for the very first time, thanks to this mind-blowing contraption, known as the Attach-A-Bike, seen below: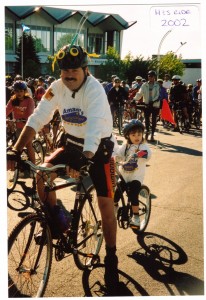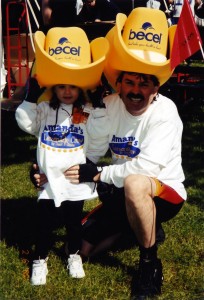 Ride for Heart 2002: Also known as the Ride with giant-fuzzy-cowboy-hats-of-amazing.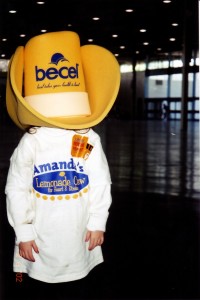 Maybe too big for me? You decide.
Okay, so my 4th lemonade stand also introduced the incredible balloon creations, pictured above… on my head. Along with my stupendous sparkly gold jacket. I was a really really cool toddler, trust me. Also, I seem to be growing a bit, no? Maybe. I'm still short today (not quite that short though), so it's tough to tell.