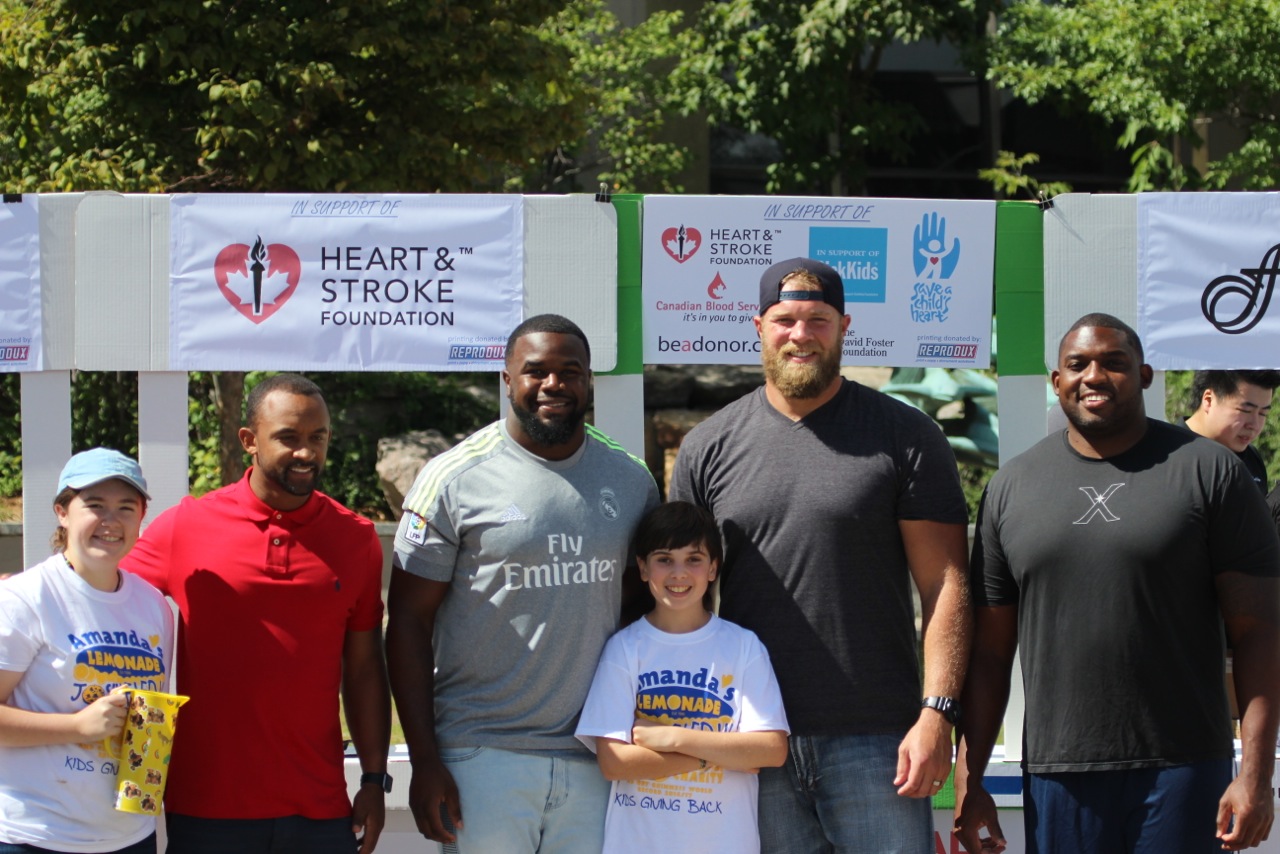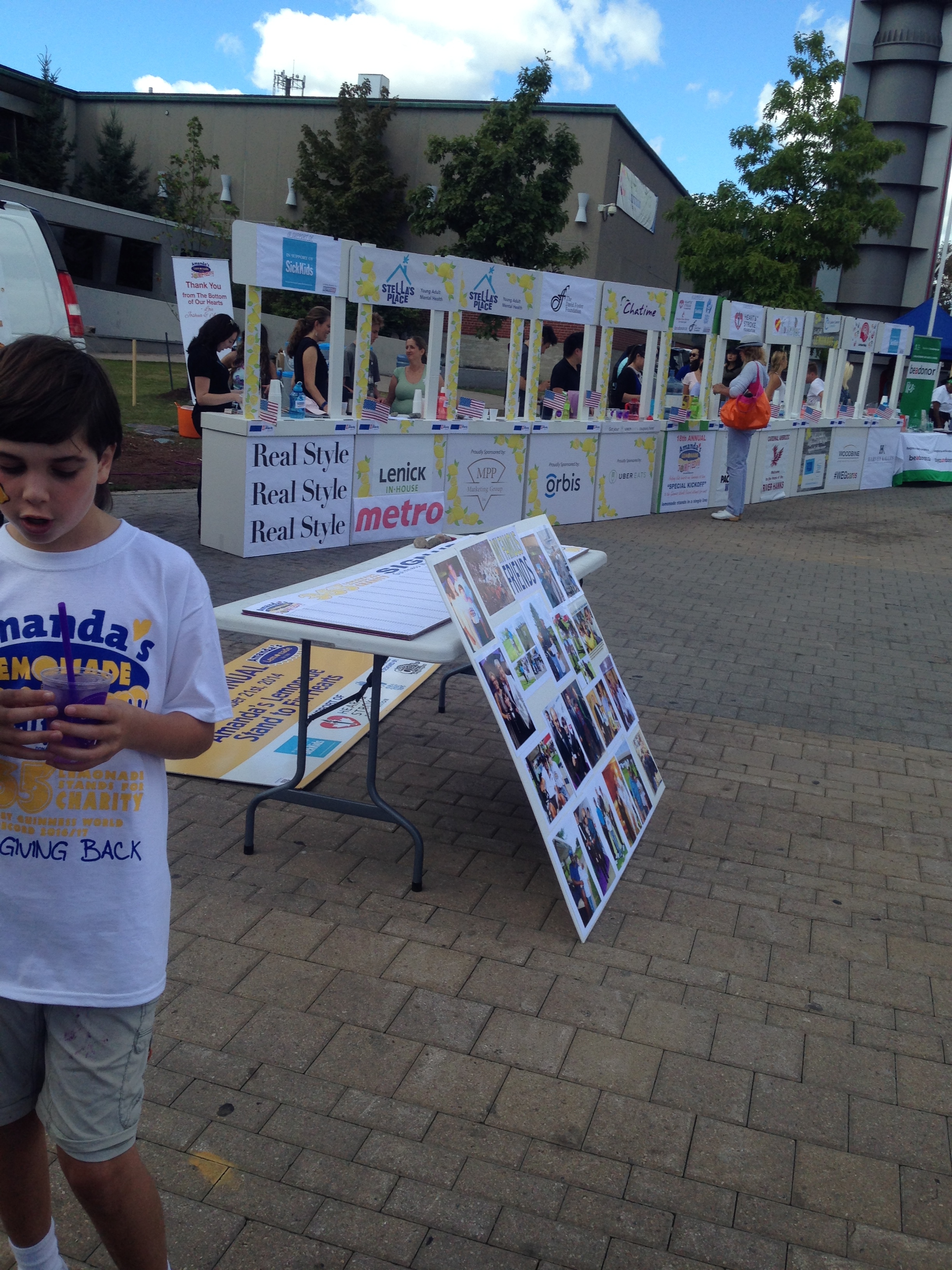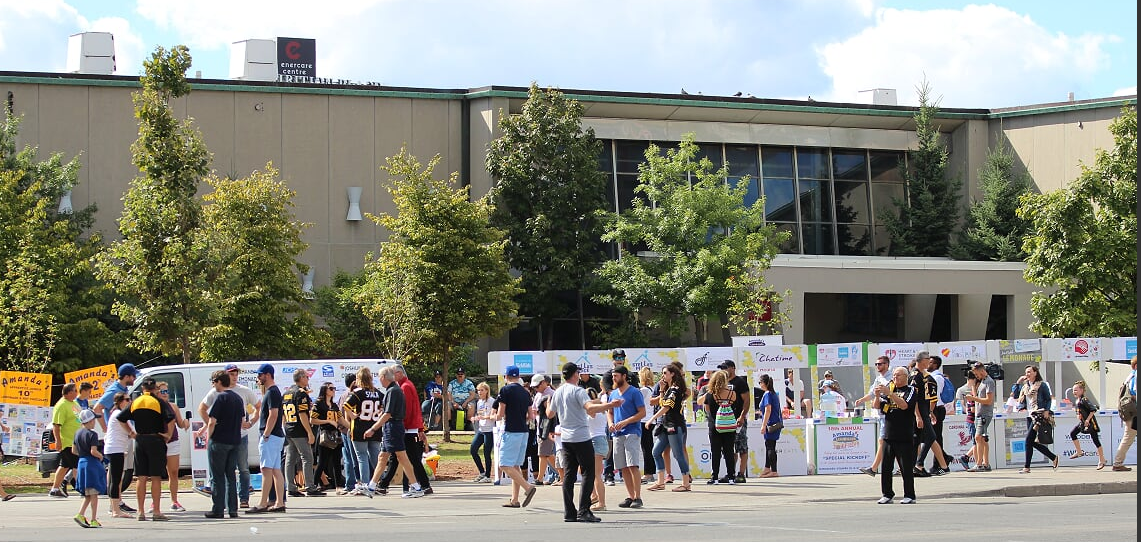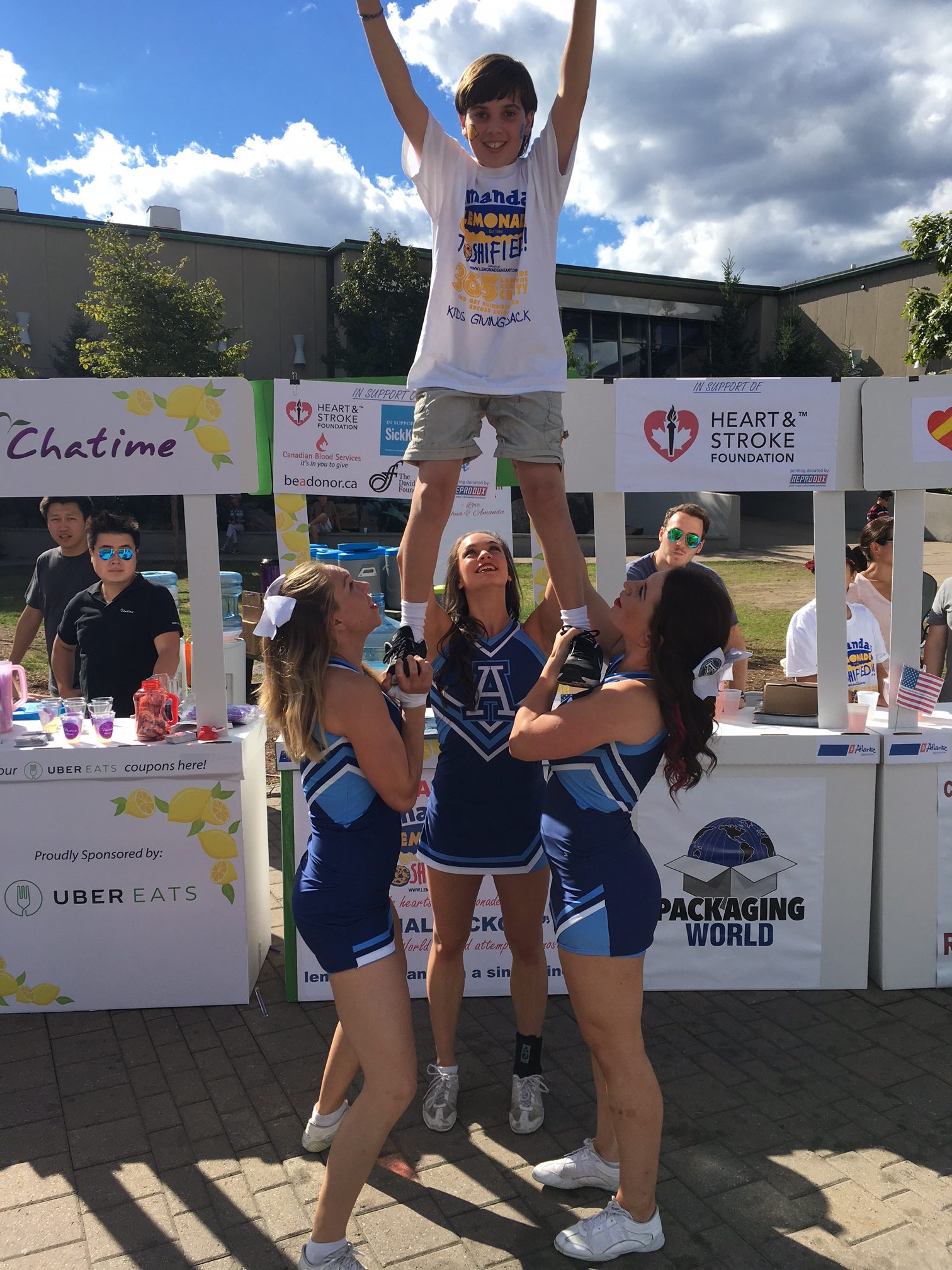 Wow what a great day we had for my Kickoff event to tell everyone about my awesome plan to break the Guinness World Record for the longest line of lemonade stands in a row! On September 11, we all headed down to the BMO Field, right outside where the Argos were going to be playing, and set up our 11 stands. We decided to do 11 because we wanted to honour and remember all the hearts that were broken on this day many years ago, and to help all the ones that still needed to be fixed.
So many amazing people came out to support us, from all the schools, businesses, and organizations that ran lemonade stands for causes they believed in, to the Argonauts themselves who came out to enjoy a glass of refreshing lemonade before the game! It must have been "good-luck" lemonade too, because they won!
Everyone was so supportive and we all had so much fun raising money and awareness to fix kids hearts that are broken, as well as so many other different charities that are so important! It was an amazing kickoff event for the real one in the Spring, and I can't wait to see you all there! Check out these pictures from the kickoff!