In the morning, the skies weren't looking too promising. We were feeling pretty skepitcal and worried about what the day ahead was going to be like, considering that people only typical like lemonade on a hot and sunny day. But we were determined to set up the stand any way, and we were incredibly hopeful that the rain would clear up.
As we were all (volunteers included) huddled under the one tent we had put up, as the wrath of the equivalent of the Noah's Ark Flood came crashing down, we could only hope that people would still want a rainy glass of lemonade, to fix kids hearts. But lo and behold, the skies closed up for us, and it became quite a beautiful day!
We are so incredibly thankful to everyone who showed up to support us at the lemonade stand – we had so much fun and really made a difference to fix kids hearts! We also just want to thank everyone – Metro, Lionel's Ponies, Solepower, Dippin Dots, Avenue Rentals, Dazzlin' Dy, Mega Blocks, Spin Master, Ur In Luck, MPP Marketing, The Canadian Military, Baldini, and everyone else who came out to help us – all your amazing hard work is always and forever appreciated!
We are so grateful for the great day we had, and even though the rain (erm, flood) probably scared some people off at the beginning of the day, everyone can still buy a glass of virtual lemonade right here and help us fix kids hearts and reach our goal of $200,000!!!
Here are just some of the great pictures of the event for you to enjoy!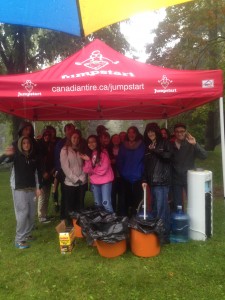 All the volunteers huddled underneath the tent during the rainstorm!
Some amazing fire-fighters that visited us in the morning – and they even brought their truck!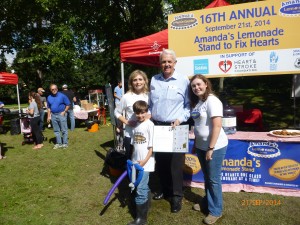 The incredible MP Carmichael who always comes out to support us!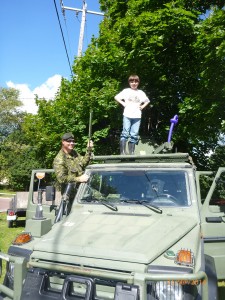 Joshy enjoying the Canadian Military truck that came to say hello!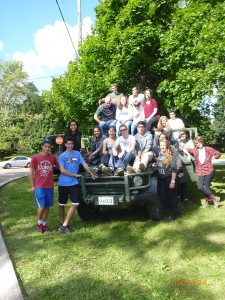 The volunteer team piled on the truck for a picture too!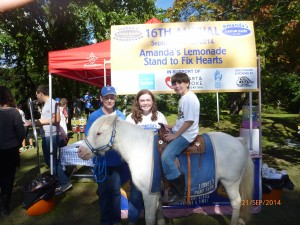 And the infamous Lionel's Ponies yearly picture with Carrie and Greyboy!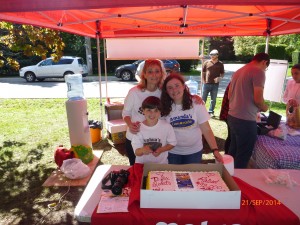 The amazing cake provided by our friends at Metro!